On the Website or on the Packaging: What to look for when choosing a Good Coffee?
Those who buy or prepare coffee to serve in a foodservice need to be aware of some aspects that we will talk about here. These aspects may appear on the coffee packaging itself or be presented by the product manufacturer's brand on its official website. Learn more!
Who grows and roasts the coffee you serve in your hotel or restaurant? How and where does each process take place? What are the visions and values involved in this production chain?
If you don't have answers to questions like these, it's worth finding out and keeping them on the tip of your tongue.
Being responsible for buying or preparing the coffee that is served in a foodservice goes far beyond everyday tasks, it requires knowledge about the product.
First, knowing the coffee you buy or brew allows you to present it to consumers with more effectiveness and knowledge. Whether in writing, on the menu, or in person.
Also, the more knowledge you have:
the easier and more assertive will become the purchase of the product and your result will be better in terms of cost-effectiveness (when you are a buyer).
the better becomes the preparation of each drink (when you work as a barista).
Here are three things you should consider when it comes to the coffee you want to buy, prepare, and serve:
Descriptions that steer away from the traditional or that say something beyond what's "too basic".
The descriptions on the packaging or on the coffee sales page on the internet do not need to be so specific or emphasize their differentiators so much. After all, you're not looking for advertising, you're looking for eye-catching details. But it is important that they have characteristics that arouse your curiosity and interest, related to the coffee aroma, the "touch" of a certain flavor perceived by those who consume it or even its texture.
Information that goes beyond the product
Informative texts, for example, whose content tells the story of the coffee producers and other people involved in each process or shows the brand's investments in actions aimed at social and/or environmental sustainability, etc.
Manufacturing, expiration, and roasting dates! Mainly on packaging when they are in your hands.
The more recent the brewing and roasting of the coffee you buy, the fresher it will be. It is also important that its shelf life is not so long, as this can give the impression of an excess of preservatives and artificial products in the production process.
"Understanding coffee" is not just about clarifying your technical doubts as best as possible but going deeper into the whole context surrounding the product. And it is worth saying: things are even easier when the product studied and chosen is a specialty coffee.
By discovering and knowing the history of what is sold or served in your foodservice, you can pass it on in detail to each of your customers. This will turn the consumption experience they will have into something completely unique and special.
Good luck on your journey!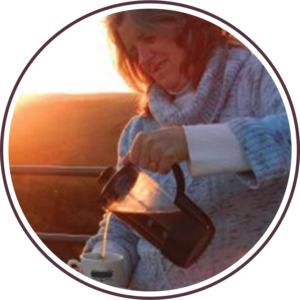 Anne Valdez is a world-renowned expert in the field of coffee with over 35 years of experience. She has an appreciation and passion for quality coffee and the attention given to coffee in all phases of production, particularly in roasting and brewing. She has been an international cupping judge, a regional barista judge, espresso training station instructor and a craft roasting station instructor. Her travels to origin include twelve different producing countries. She is a graduate of the University of Central Florida with a BS in Business Administration.